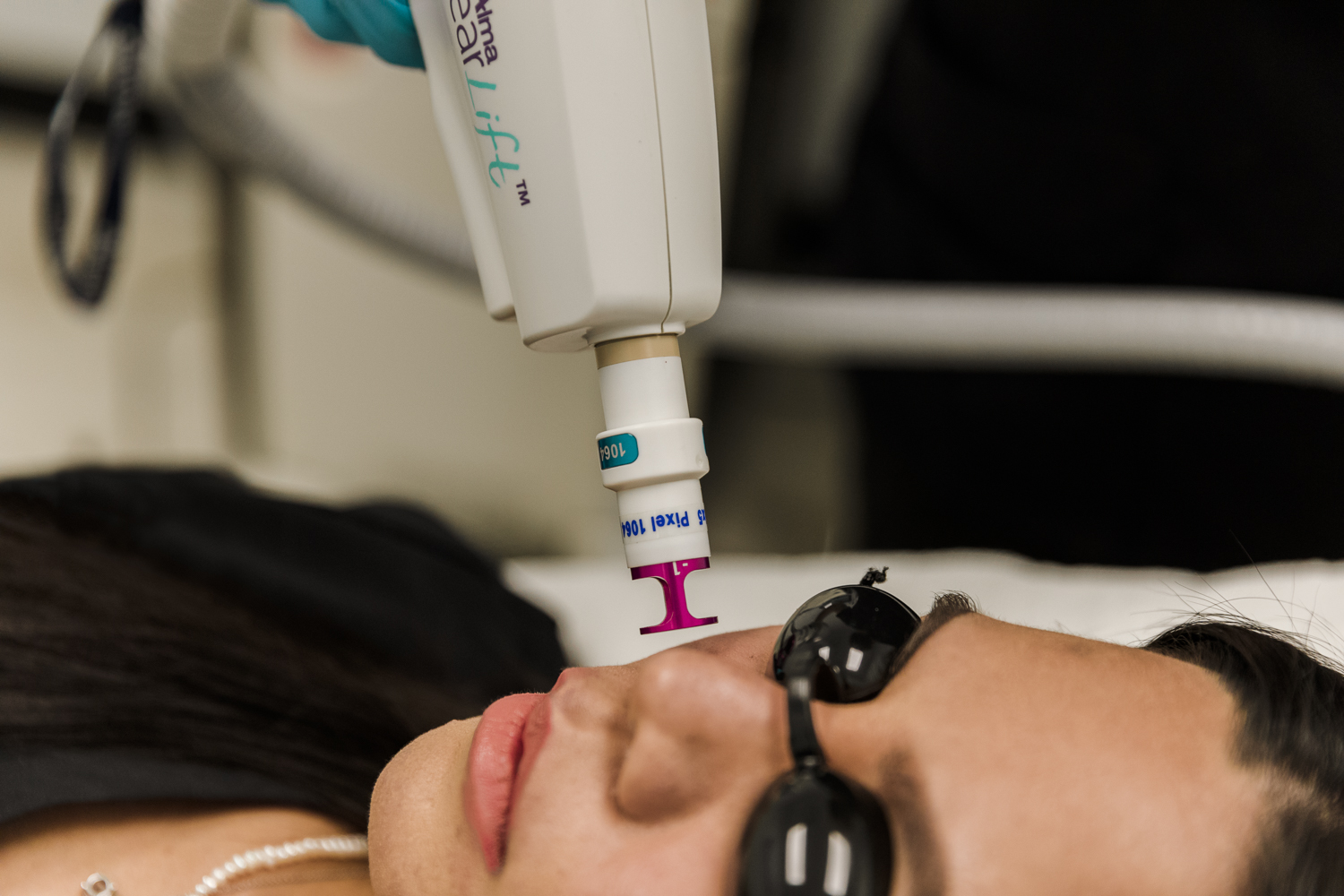 Derma needling Or also know as collagen induction therapy. Derma needling creates channels in the dermis which stimulates the body's natural defence to repair its self by creating a controlled wound response in the skin producing collagen and growth factors. Within minutes these channels close and the healing begins, so very little to no downtime unlike other ablative treatments. Fibroblast go to the point of injury and forms into collagen fibres resulting in increased strength and elasticity. New collagen production fills depressed scars and wrinkles from the bottom lifting the depressions to even out the skins surface aiding of aging skin, surgical or acne scarring and hyperpigmentation.
Who is derma needling for?
Everyone can benefit from derma needling helping to slow down the aging process, keeping skin looking and feeling young and supple. Acne pigment skin and also clients who are more sensitive to other treatments like chemical peels or lasers where often times can have inflammatory reactions causing flaking or peeling for 5 to 7 days resulting in downtime. No seasonal stops. Effective on all areas of the body: face, hands, chest, neck, knees, stomach, elbows and thighs.
What can derma needling do for you?
Skin rejuvenation, acne scaring, fine lines and wrinkles, surgical scars, hypo/hyperpigmentation, melasma, enlarged pores, stretch marks, and cellulite. Can even help to promote hair growth for fine thinning hair.
Does it hurt?
Not at all! We do numb the skin for 45 minutes before treatment so you do not feel any discomfort at all.
How many treatments will you need?
Unfortunately we cannot at this time stop the aging process and environmental factors so it is very important to use sunscreen everyday to prolong the effectiveness of the treatment. We recommend 4 to 6 sessions 4 to 6 weeks apart (or until desired results are achieved) why we need multiple treatments is because we need to keep stimulating the production of collagen, although after one treatment clients will see results depending on condition of the skin multiple sessions are needed.
To further boost the production of collagen we recommend the use of vitamin A product for approximately 2 weeks before and stopping 24 hours before their initial treatment.
Avoid sun exposure including tanning beds 48 hours before treatment. Also stopping the use of any Retin A Retinal's or glycollic acid 48 hours before and 5 to 7 days after treatment.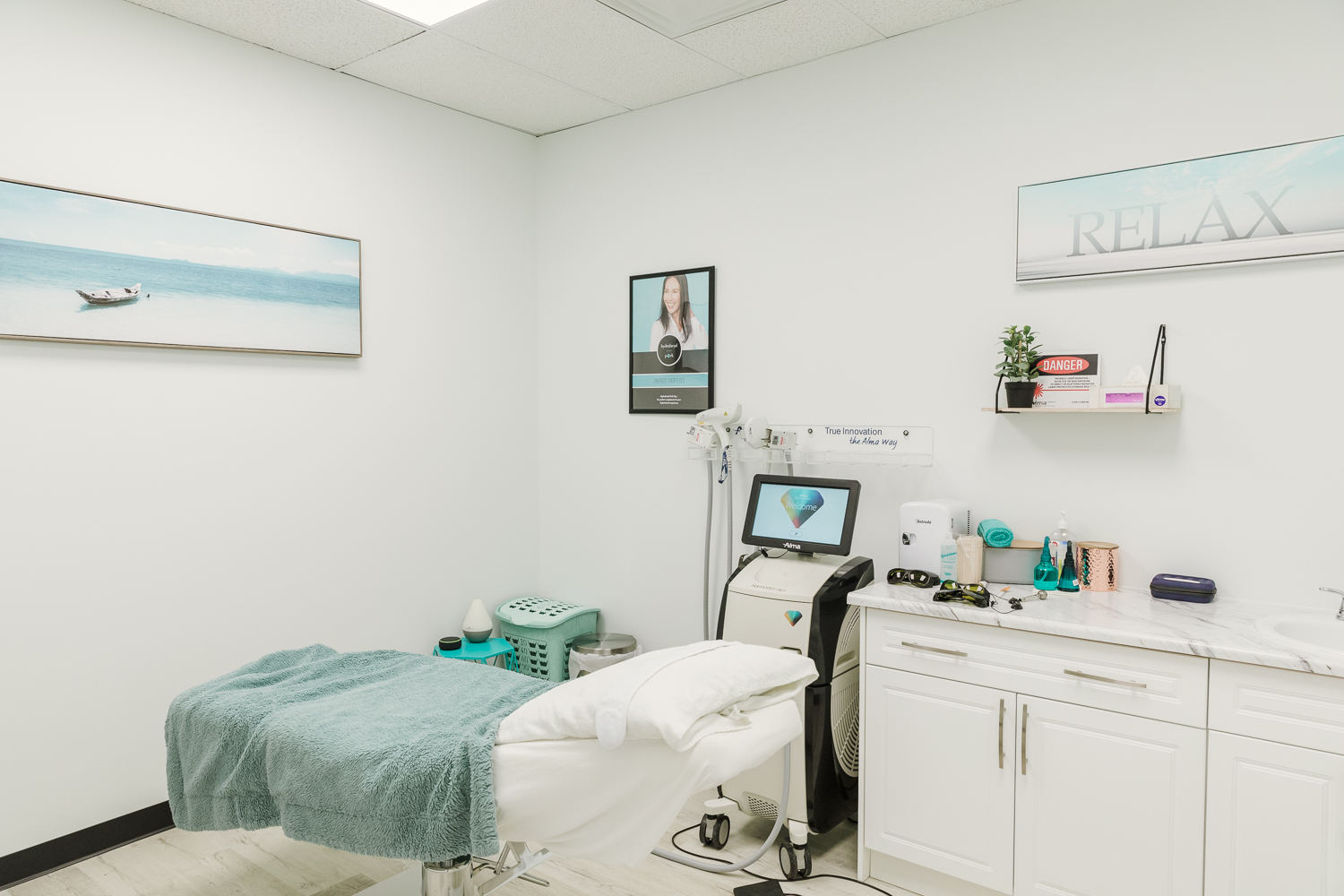 Laser Hair Removal with Alma Harmony XL Pro
Extra small area $25
Small $36
Medium $57
Large $95
Extra Large $192
Spider Veins
$50/area (small)
This is NOT varicose vein therapy or treatment. Varicose veins cannot be lasered. Spider veins are smaller purple or darker blue/black in color and tend to be in smaller clusters. They are typically not raised from the skin.
ClearLift Laser Facial
$210
This treatment is for melasma, rosacea, anti-aging, mature skin, extremely dry skin plus more. This treatment requires a minimum of 5 treatments and can be spaced between 2 weeks apart to months apart, depending on desired result.
Peels and Facials
PCA Chemical Peel
$90.00
Chemical Peel – For most skin types to tighten pore, reduce acne, reduce pigmentation, reduce fine lines and wrinkles. It is an intense chemical exfoliation. IMPORTANT: prior to 1st txt avoid active products (retinol, glycolic acid, vitamin C) for 7 days. Doctor prescribed treatments need to be stopped 3 months in advance, Accutane must be stopped 6 months+
Platinum Hydrafacial
$289.99
THIS is THE one and only platinum treatment you will ever need. Forget Botox. Forget Fillers. Forget spending thousands at Sephora. How about being drenched in Hydrafacials liquid gold? This is a facial, peel, microderm, lymphatic drainage AND LED light therapy ALL IN ONE FACIAL SERVICE!
For other facials & related services, visit our services page for more information & pricing!
Microdermabrasion Facial
$95.00
A skin care technology consisting of spraying small crystal on to the skin and than removing them by mechanical suction along with dead skin cells
Laser Tattoo Removal
Small (Under 2 Inches) – Starting at $70.00
Must book a consultation prior to this service. Please numb the area 45 mins & again 20 minutes prior to your treatment.
Medium (2-6 Inches) – Starting at $115.00
Must book a consultation prior to this service. Please numb the area 45 mins & again 20 mins prior to your treatment. 
Large (6-15 Inches) – Starting at $160.00
Must book a consultation prior to this service. Please numb the area 45 mins & again 20 mins prior to your treatment.
376 Kaska Rd, Sherwood Park, AB T8A 4G8
Our new location offers more spacious service areas and more convenience and flexibility for booking times.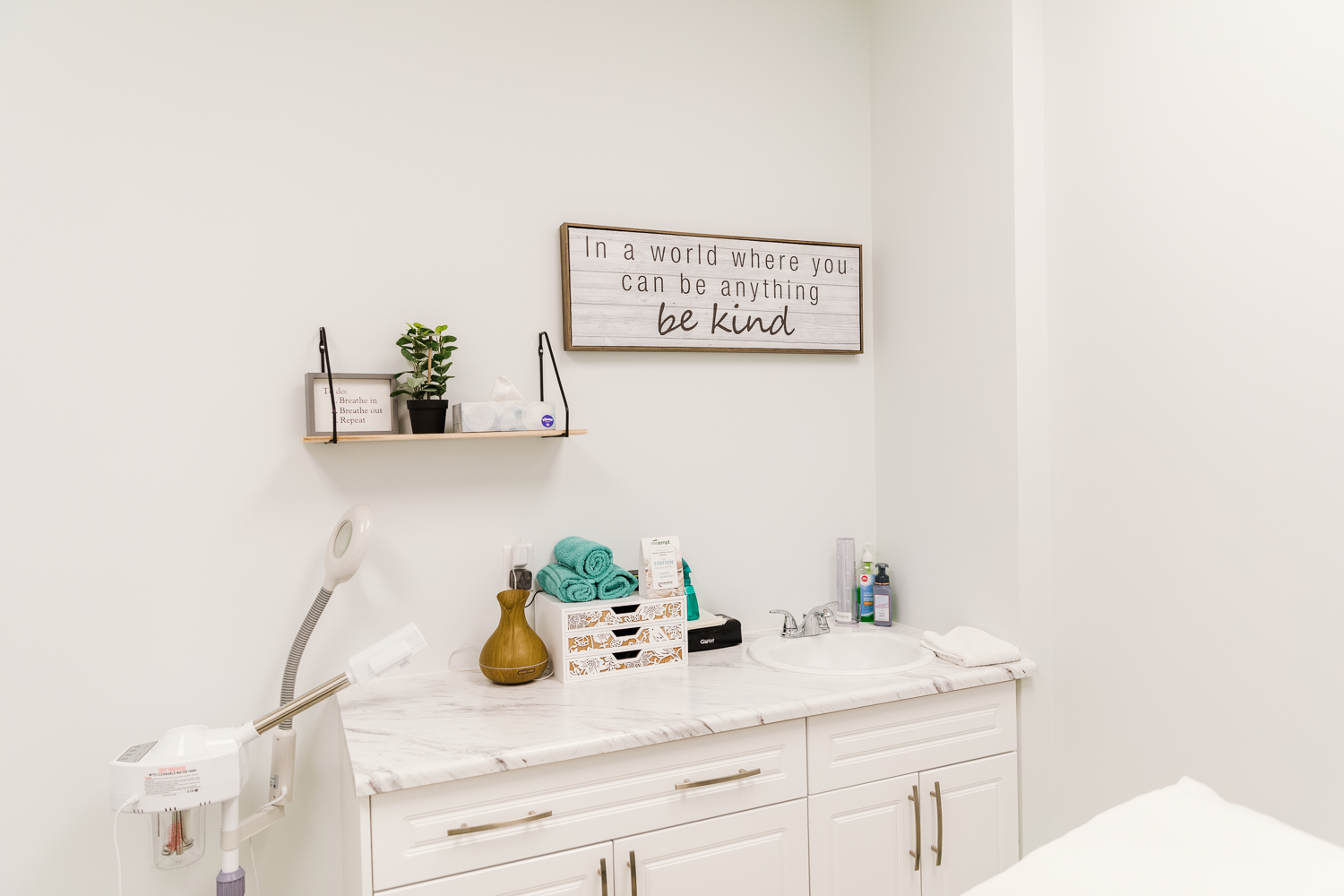 Come On In
376 Kaska Rd
Sherwood Park, AB T8A 4G8

Get In Touch
Phone or Text: 780-905-6003