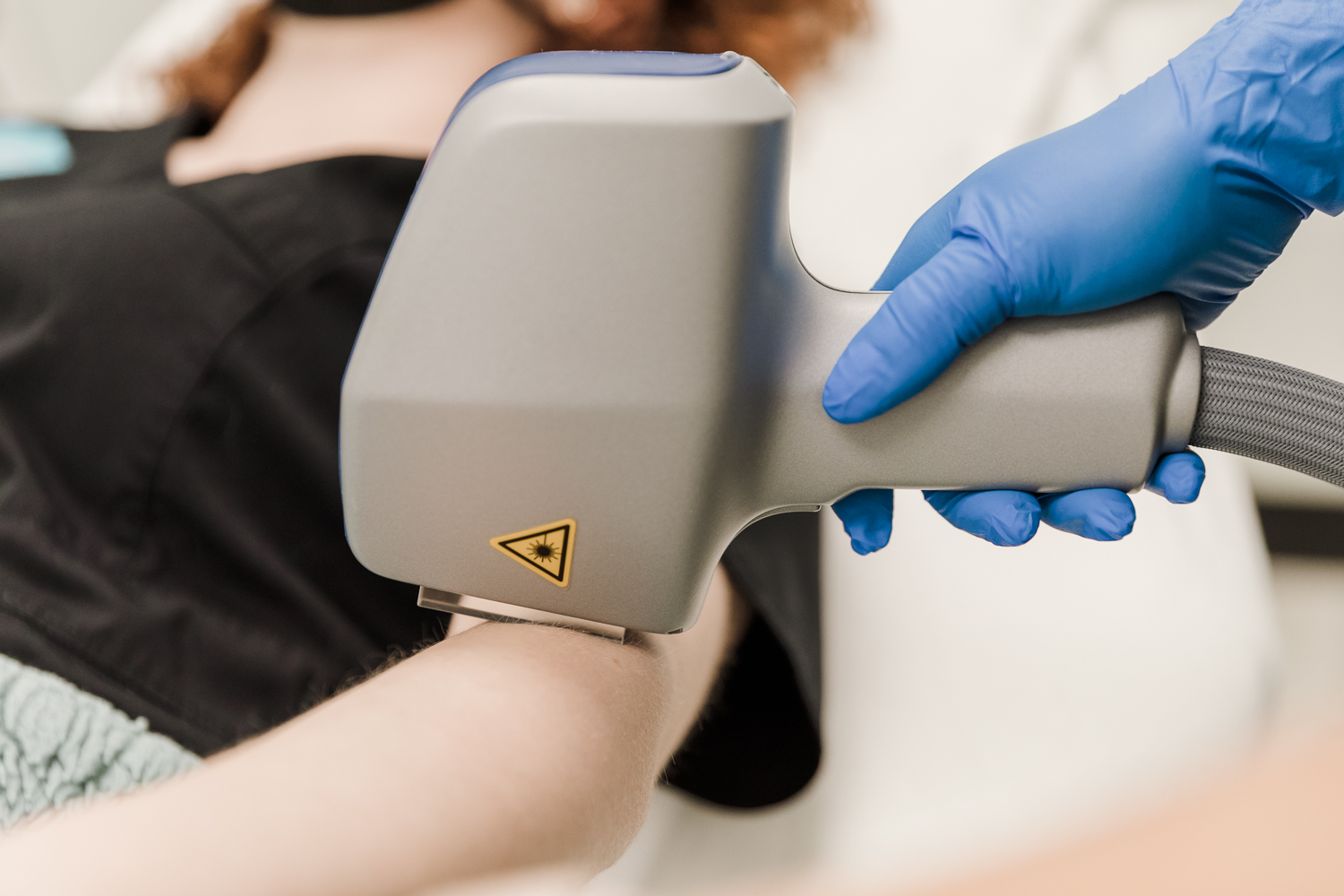 We perform hair removal with two methods: stamping and in-motion. The stamping method is used mainly on smaller to medium areas. Technology of this new machine allows us to perform hair removal quickly, effectively and is much more painless than older technology machines. The in-motion method is used on larger areas like the back and legs. It is a painless method of delivering energy to the area safely while getting the same results. Both methods do require a minimum of 6 sessions on each area for effective hair removal. The area must be freshly shaven, NOT waxed, threaded or chemical hair removal. It is safe to shave in between your sessions but recommended to avoid shaving for a while to see where the follicles have fallen out.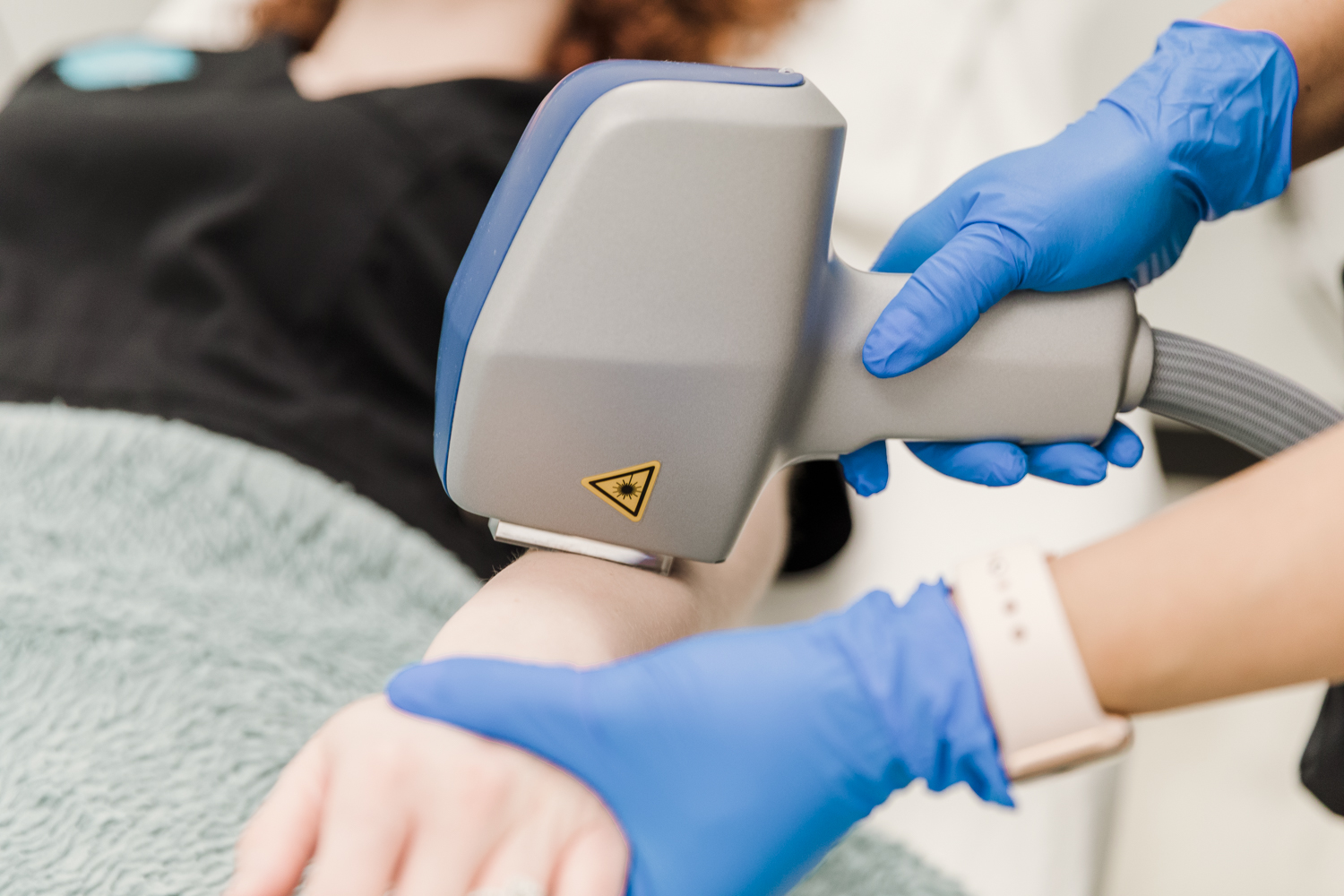 376 Kaska Rd, Sherwood Park, AB T8A 4G8
Our new location offers more spacious service areas and more convenience and flexibility for booking times.