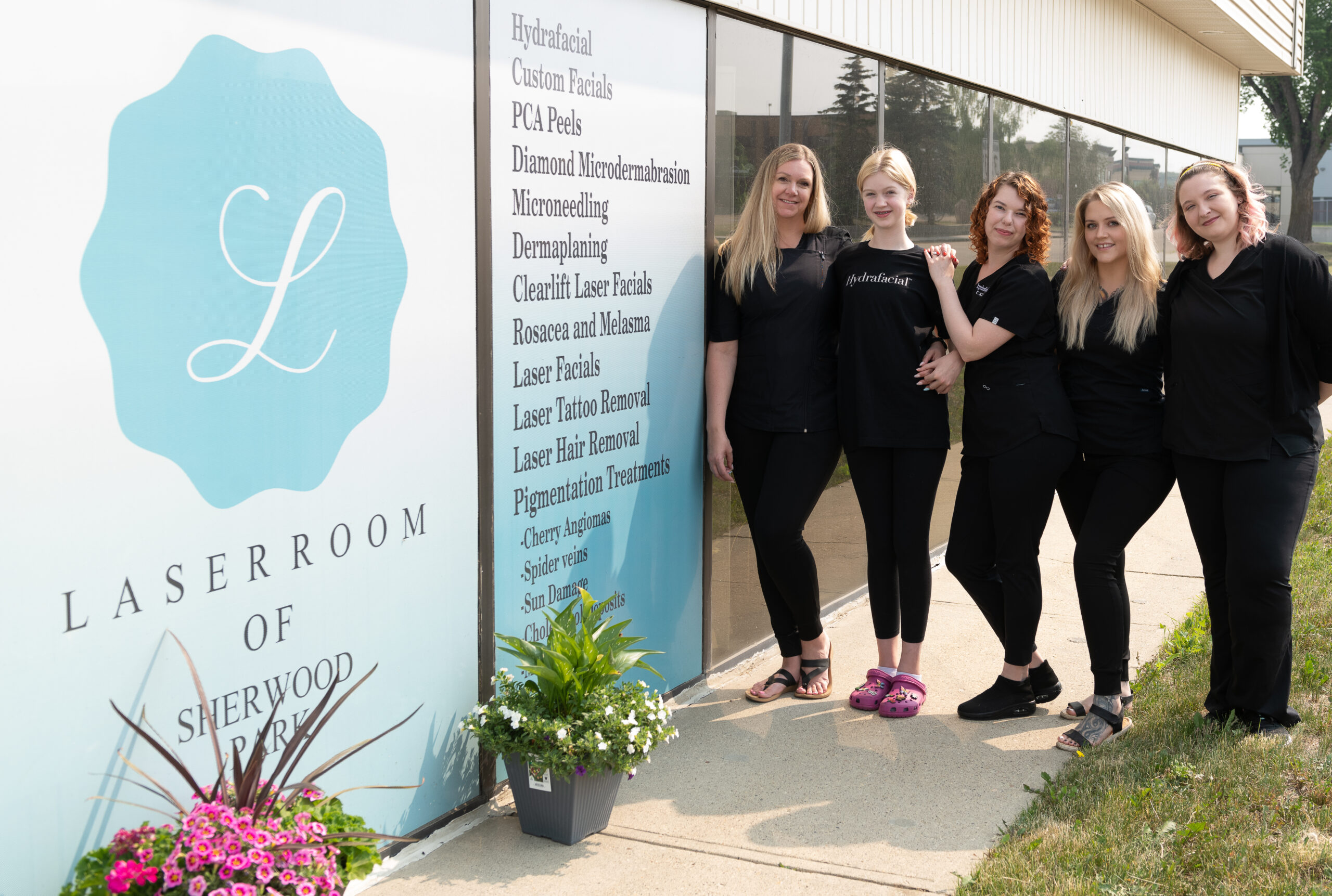 We come to you with over 35 years of customer service experience, over 13 years of experience in Medical/Clinical Esthetics, Several Diplomas and Certifications in Medical esthetics, Laser, Hydrafacial, PCA Product training, Sanitation and Disinfection Certifications and so much more. Your Laser Technicians have a strong passion for their career in Laser and Esthetic services and strive to give you the results you desire and deserve. The Laser Room follows a strict Ethical code.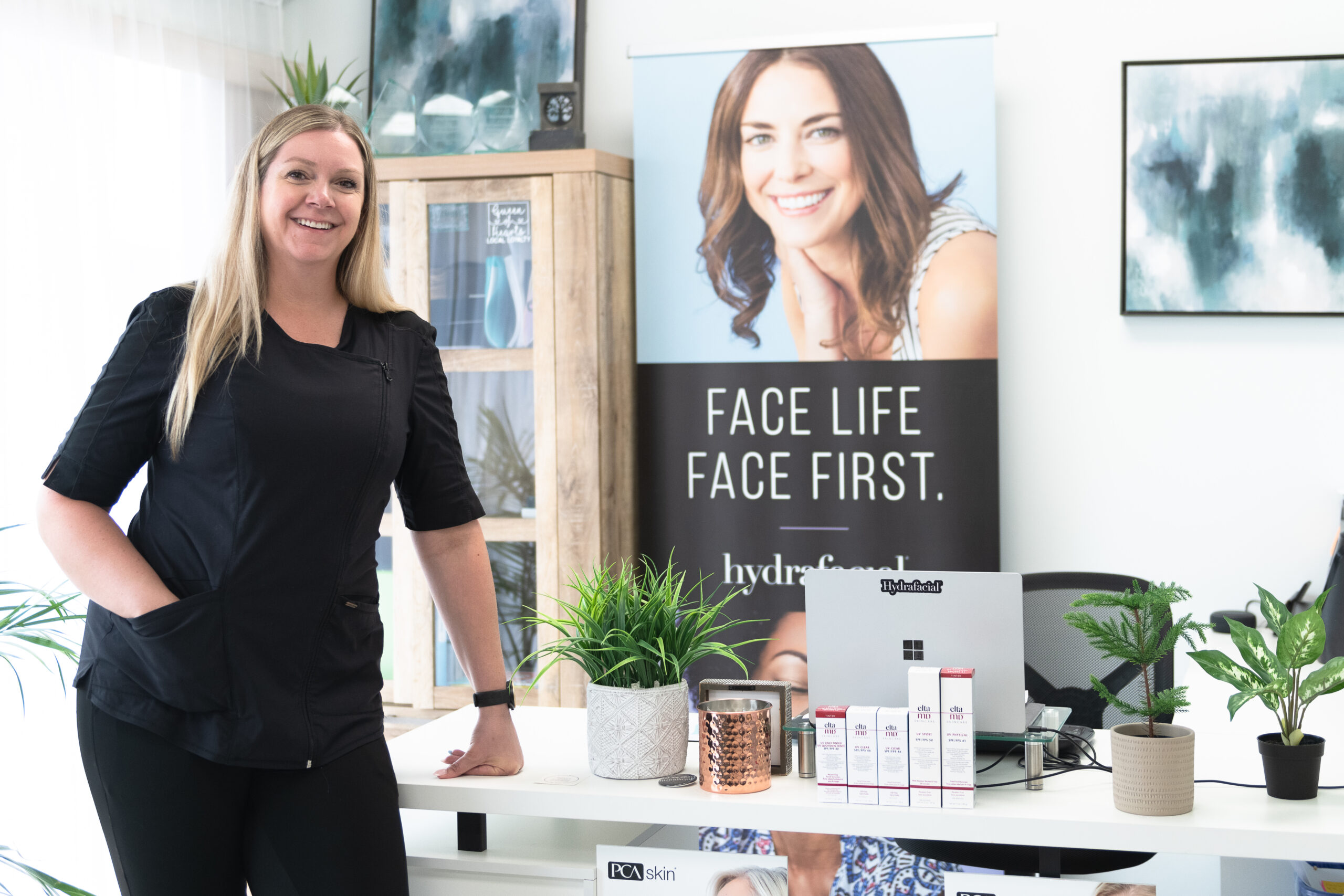 Lisa
Owner
Hello! Nice to meet you. I am Lisa, a mom to one beautiful girl named Allie Harbour and a bonus mom. Our family has a huge fur baby and a sphynx cat. My partner, Jon has been an incredible support to me and my business and you may see him handing out flyers, business cards or pamphlets at one of his job sites. Lol. He is my biggest cheerleader.
Read More
When I am not at the spa, I am spending time with family and friends. We love to be in the water either kayaking, river floating, or swimming. I also love heading to the Mountains to get grounded and relax.
I started the spa October 2018. We started in a tiny room in a salon and now have three beautiful rooms with a staff of 5 amazing ladies. We all have a passion for laser, the science behind it and skin care.
We look forward to being your skincare experts!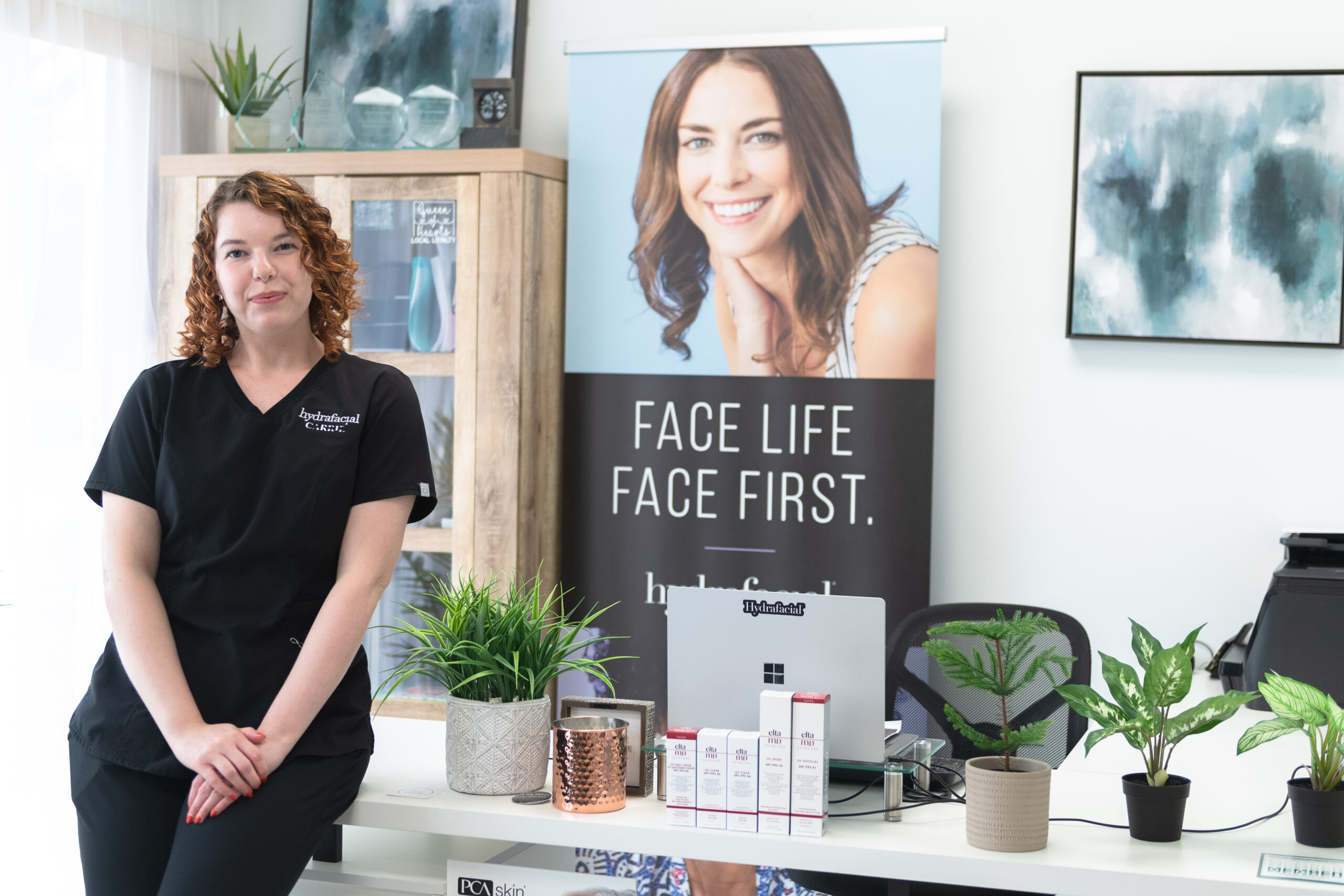 Carrie
Clinical Esthetician
Carrie loves to work with pigmentation such as milia, sun damage, melasma, rosacea and skin tags. She also really loves to combine clinical treatments to give clients that immediate result they desire. She loves combining the dermaplaning and peel, dermaplaning and Hydrafacial, microdermabrasion and microneedling and even adding LED therapy to laser treatments.
In her spare time, she loves to be with her fiance and fur baby Lola. They enjoy the mountains and always being outdoors. Carrie is the most hardworking Newfie woman around. You will get a dedicated, hardworking professional when you book with Carrie.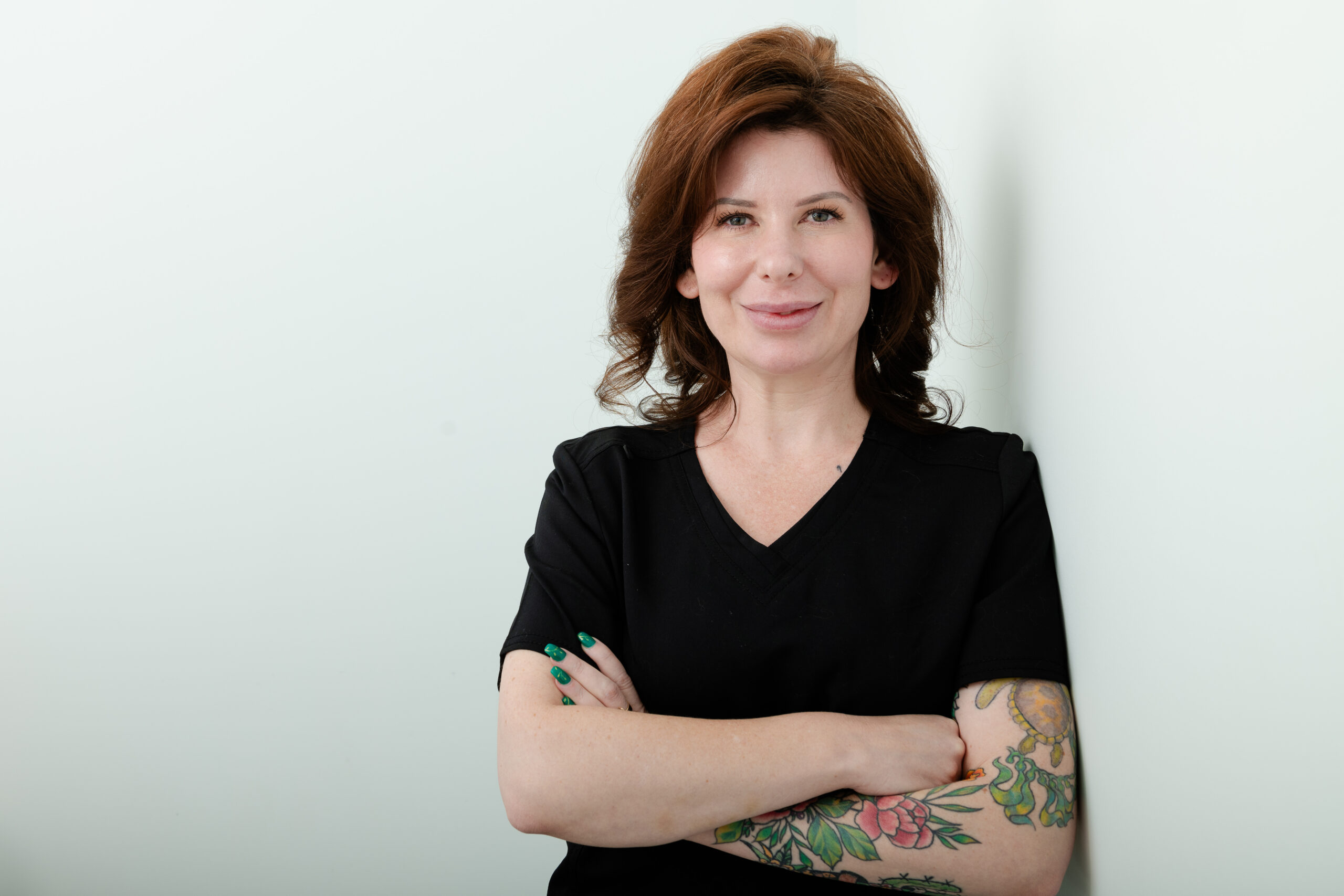 Jess
Clinical Aesthetician & Laser Technician
Her skills include helping clients achieve optimal skin health and aesthetic solutions with Lasers (hair removal, tattoo removal, sun damage, anti-aging and hair removal), all Facials & Chemical Peels, Thermoclear for benign blemishes (skin tags, pigmentation, cherry angiomas, milia and comedone extractions), Microneedling, Dermaplaning, and paramount client care.
She is experienced and knowledgeable in treating acne prone skin as well as working on mature skin, but is most passionate about tattoo and blemish removal, facials/chemical peels, and treating acne and scars.
When not working, she's chillin' with her bulldog Ruby, watching horror movies or trash tv, at the gym or making art!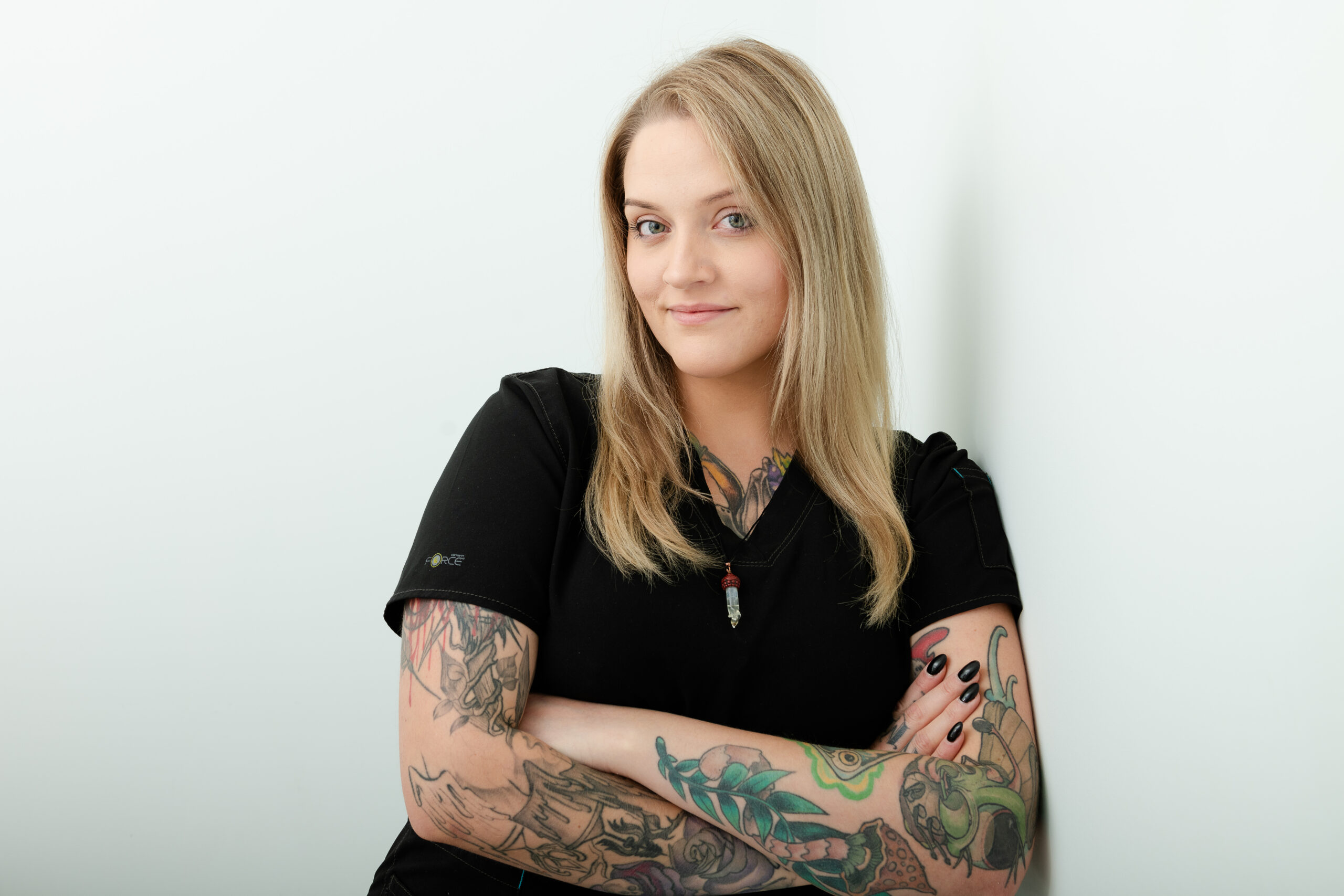 Meighan
Clinical Aesthetician
Meighan Arsenault is a mom to a beautiful teenager, a dog mom and incredible medical esthetician. Meighan comes to The Laser Room of Sherwood Park with three years direct experience from owning her own spa and working at two other med spas.
In her spare time, she loves to restore furniture, knit chunky quilts, grow all kinds of plant babies, snuggle her dog and spend quality time with her daughter.