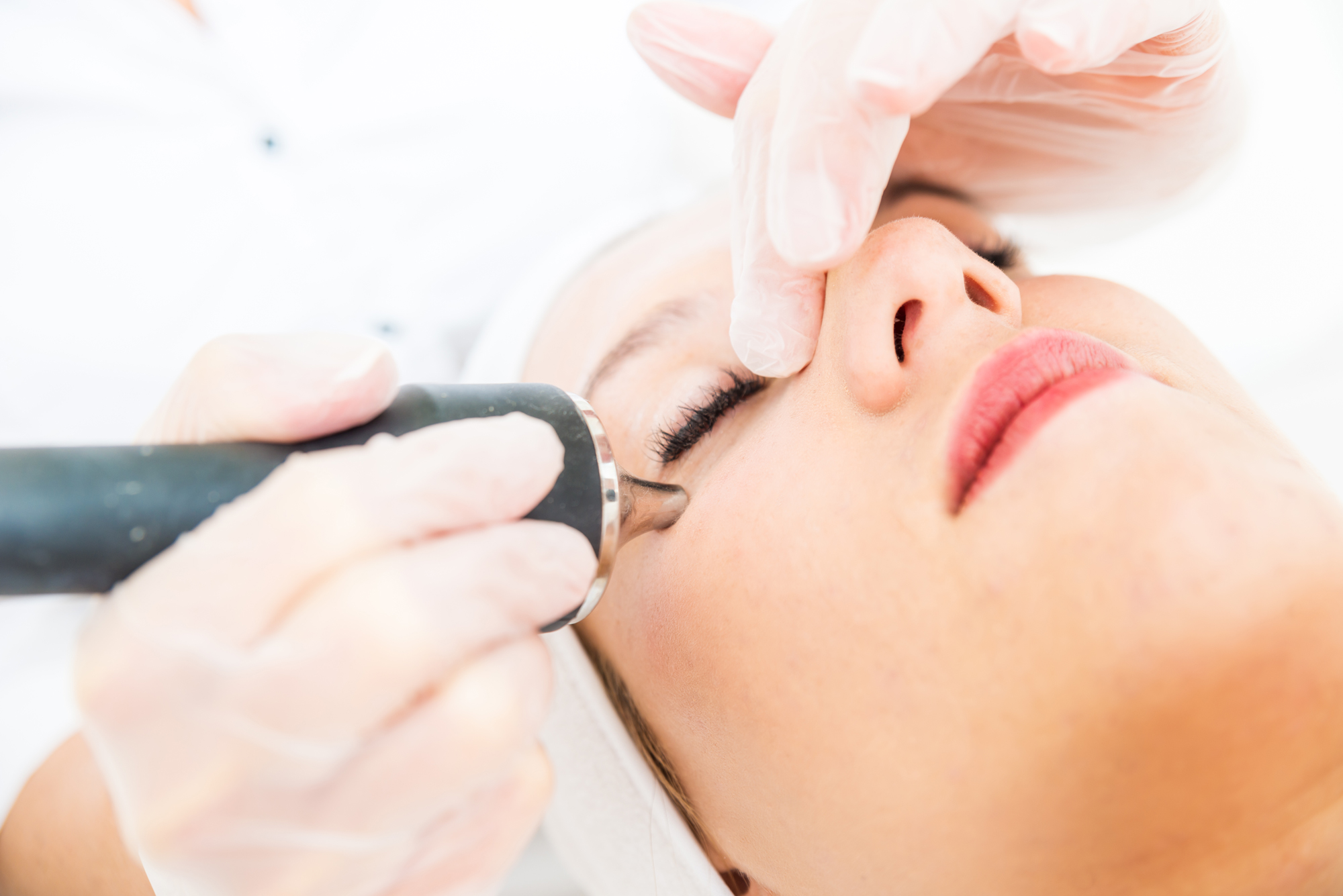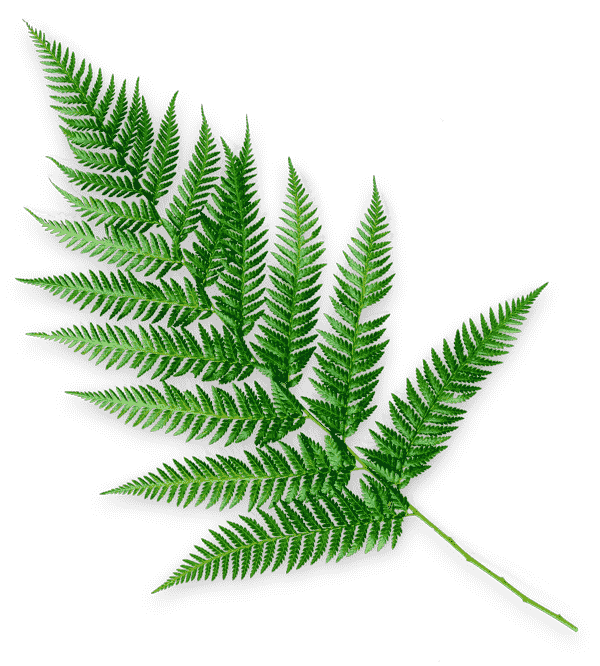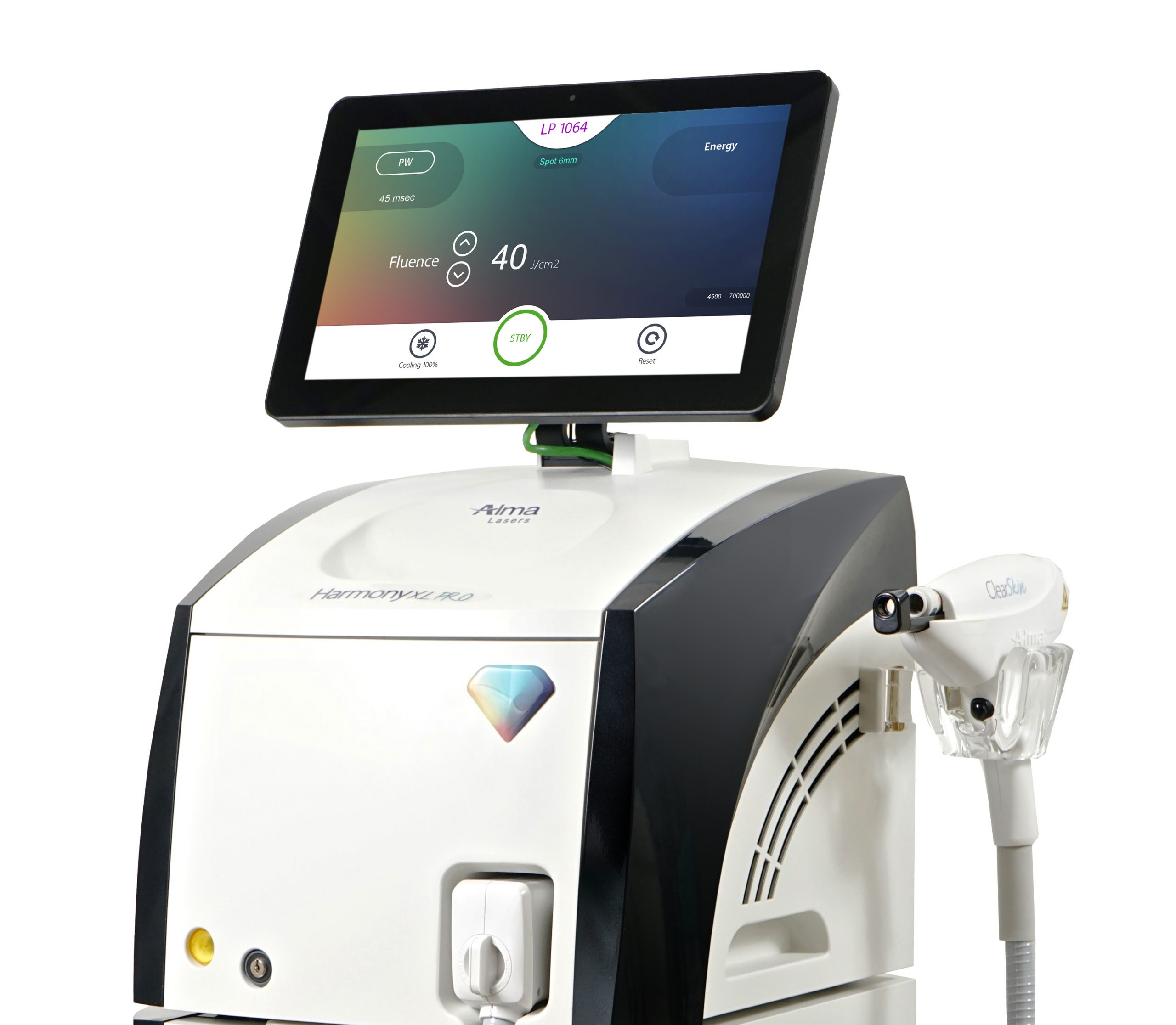 At The Laser Room, we have the backing of ALMA Lasers Inc. behind us with a team of Dermatologists, Registered Nurses, Dermacosmatologists (US), General Physicians, Estheticians, and Laser Technicians. We are certified, insured and fully trained to exceed your expectations.
Laser Hair Removal with Alma Harmony XL Pro
Extra small area $25
Small $36
Medium $57
Large $95
Extra Large $192
Spider Veins
$50/area (small)
This is NOT varicose vein therapy or treatment. Varicose veins cannot be lasered. Spider veins are smaller purple or darker blue/black in color and tend to be in smaller clusters. They are typically not raised from the skin.
ClearLift Laser Facial
$199
This treatment is for melasma, rosacea, anti-aging, mature skin, extremely dry skin plus more. This treatment requires a minimum of 5 treatments and can be spaced between 2 weeks apart to months apart, depending on desired result.
Acne Laser Facial
This treatment is for mild, moderate or severe acne. It effectively kills all the bacteria in and around the cysts, preventing any further breakouts. This handpiece also helps with scarring. Safe for old scarring, present breakouts and prevention. Moderate to severe acne should follow a strict schedule of:
A) 1X/WK for 10 weeks or B)2X/WK for 5 weeks
Microdermabrasion Facial
$90 and is offered for only $45 if done with a laser facial treatment This treatment can help with dry skin, extremely dry skin, aging skin, pigmented skin, mature skin, sensitive skin and acne prone skin.
**Neck add on for any laser facial service $50
**Chest add on for any laser facial service $50
Laser Tatto Removal
Small $50
Medium $85
Large $100
Extra Large $150
Eight to ten sessions are required for this service and are to be spaced 6-8 weeks apart. It is highly recommended to numb the area 45 mins prior to your appointment. 5% or more Lidocaine recommended.
Vascular Lesions
All pigmentation must be diagnosed by a physician prior to your laser appointment. We do not diagnose skin conditions. We only treat them.
Areas Defined for Hair Removal
Areas Defined for Laser Hair Removal:
Extra Small: Unibrow, upper or lower lip Small: chin, sideburn, front or back of neck, bikini line, underarm, treasure trail, areolas, beard (cheeks) Medium: Half face, extended bikini, front lower arm, front lower or upper leg, shoulder or abdomen Large: Full face, half back, full arm, half leg, chest, Brazilian, manzilian, buttocks Extra Large: Full back, full legs, chest and abdomen.
Tattoo Removal
The Laser Room offers full tattoo removal using a laser QS 1064/532nm (1064nm and 532KTP) high powered module. Before this treatment, the technician must get a full history on the client. For example: When and where was the tattoo placed? Do you know if inks were mixed together?
Peels and Facials
Chemical Peel $72
Facial $70
Clearlift Laser Facial
This is offered exclusively at The Laser Room of Sherwood Park. Clearlift treatment is non-ablative skin resurfacing with dramatic results. The aim of the fractional non-ablative laser handpiece is to deliver a controlled dermal wound without harming the overlying epidermis, so that all stages of wound healing and skin remodeling occur under the biologic protection of an intact epidermis.
#108-111 Broadway Blvd.
The Laser Room of Sherwood Park is conveniently located in Float Wellness! Our new location offers more spacious service areas and more convenience and flexibility for booking times.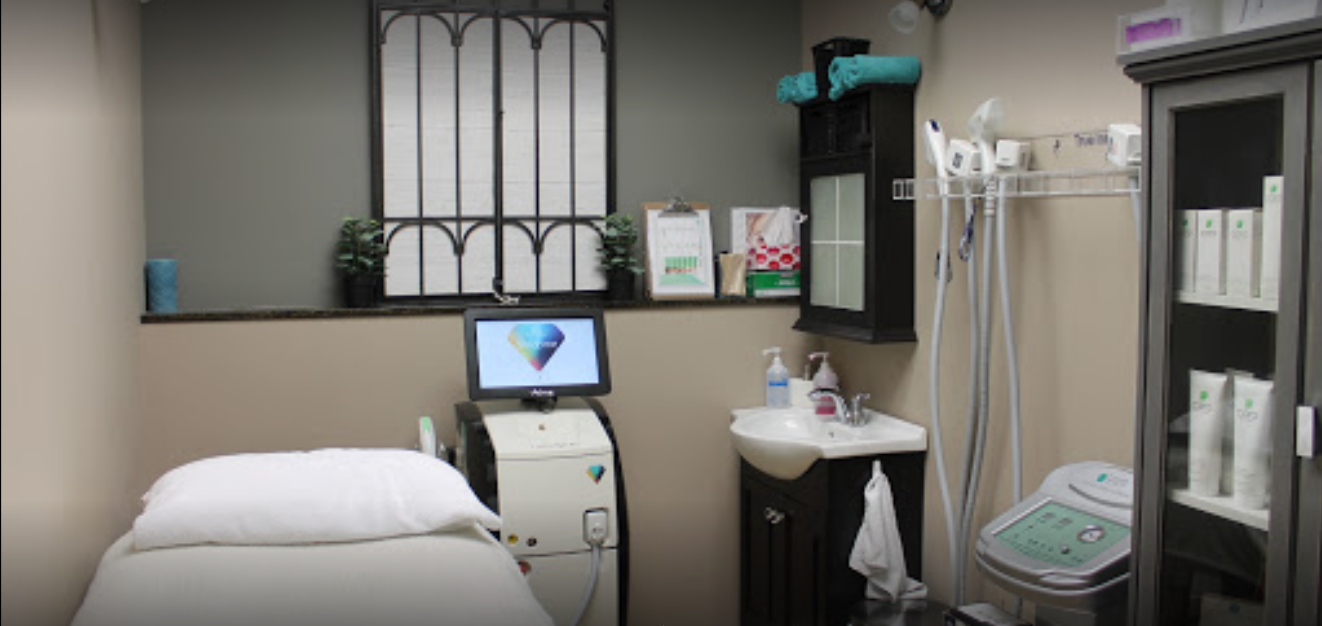 Come On In
#108-111 Broadway Blvd.
INSIDE: Float Wellness and Massage
Sherwood Park, AB T8H 2A8

Get In Touch
Phone or Text: 780-905-6003